Summer Biathlon Capital
Biathlonrus.com special reporter  Konstantin Boitsov thinking over the past Summer Biathlon championships at Ufa remembers what had the site gone on its way to the main summer biathlon venue of Russia. 
As well as winter biathlon season moves to Oberhof, Ruhpolding and Antholz after Christmas and to Khanty-Mansiysk in March, Russian biathlon spends its autumn in Ufa. Since 2001 just in 2005 it was other place, Novosibirsk, to host Summer National Championships. 
Only Izhevsk is somewhat more historical in this sense with 40 years of regular competitions. But main stars rarely come to Izhevsk in the last years. "Izhevskaya Vintovka" ("Izhevsk Rifle" biathlon competitions that take place at Izhevsk in December) is aimed at answering the question, who will occupy the 6th and 7th positions in the national teams at World Cups after Christmas. Almost everything is clear at this moment, the leaders are well-known and even the season breakthroughs can be named.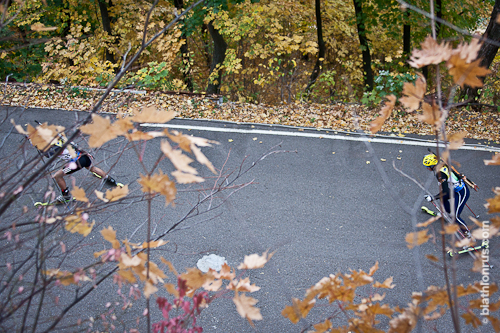 Summer Championships are quite different. It's long time till winter and it seems a meeting of old friends preparing for something big and important. That's why there are no doubts of the results, 'cause everything gonna be alright. Any mistakes seem correctable when the gold of Bashkiria autumn can distract from sad thoughts even a real pessimist. It's all Ufa, Russia's Summer Biathlon Capital (if you don't think so, you're just an envious and jealous person). 
Starting from a rubbish heap
Building the venue at Ufa is to some extent similar to the foundation of Saint-Petersburg. The ancient capital of Russia was erected in marshlands when biathlon complex in Ufa was built on the bank of the river Belaya, a site difficult for capital construction. First biathlon track, shooting range  and several small buildings appeared here in 1986 right near a rubbish heap and a pier of fishing control. 
Bashkiria biathlon started with the first URSS champion Dmitri Sokolov who scored the 9th place at the World Champs 1958 and won a silver medal at the next World Champs. He was USSR Master of Sports in cross-country skiing, biathlon, and shooting. He later became Bashkiria's first professional biathlon coach. He worked there until 1964 and then left for Kurgan. For a long time biathlon was not really important in Bashkiria. We now even don't remember the names of Adam Tagirov, Junior World Champion 1969, or Pamir Yamaleev. Or Mazgar Alsynbayev, first Director of Ufa biathlon sports school who was probably one of the best enthusiasts of Bashkiria biathlon. Still the effort of mere enthusiasts was not enough to become one of biathlon centres of Russia. Some of the athletes went to other regions, like later Olympic champion Galina Koukleva. Some like Pavel Mouslimov started training with the national team and trained just there. In the 90ies Russian Biathlon Union was mostly interested in the national team problems and the future of Bashkiria biathlon seemed really sad, but then… 
General Plan
…Then Engels Kulmukhametov came to Ufa. He was chief of the taxation control and as he says he was attracted to biathlon by those enthusiasts that kept working in Ufa.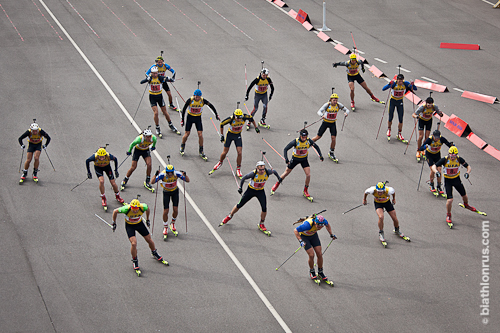 In 1997 he decided to construct a modern biathlon complex where the old track and shooting range. It was easier to say than to do. Khanty-Mansiysk venue was yet under construction. The world best were Ruhpolding and Holmenkollen stadiums. They were good at that moment, though not really from the XXI century. As well as Khanty-Mansiysk, Ufa had to answer the question, how biathlon of the future would be. And so they did. 
They went to Abzakovo (with its shooting range not built to the end) to search experience. And asked the leading Russian experts Dmitri Aleksashin and Vadim Melikhov for help. But firstly Kulmukhametov went to see Bashkortostan head of government Rafael Baydavletov to ask for governmental support. We'll probably never know how he managed it so that the biathlon complex appeared in the republican budget for 1998 with a 5 million rubles financing. Next year they received 30 million while Moscow, for instance, cancelled the plan of constructing a new ice-rink for speed skating as well as many other sports objects. 
Rafael Baydavletov now comments that the main source of Bashkortostan budget was oil refining industry that stayed practically intact during the 1998 economic crisis.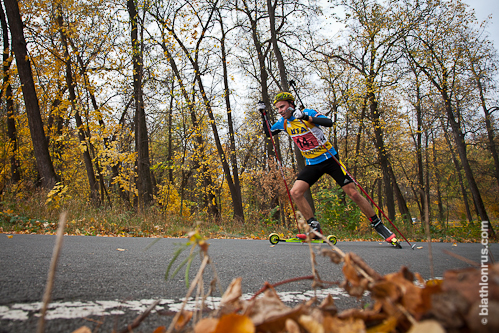 The stadium was being built and with much more complications than its Khanty-Mansiysk counterpart, because of the river bank and its unstable earth. The foundation was sinking and there were problems considering shooting direction because of houses on the other river bank. It's now difficult to remember all obstacles overcome before the stadium was inaugurated in September 2001. 
IBU President Anders Besseberg came to the inauguration ceremony. It was an informal visit the only possibility allowed by his presidential status. I remember his reserved reaction giving comments like "Your city doesn't have enough hotels, TV broadcasting equipment, there're insufficient technical facilities at the stadium".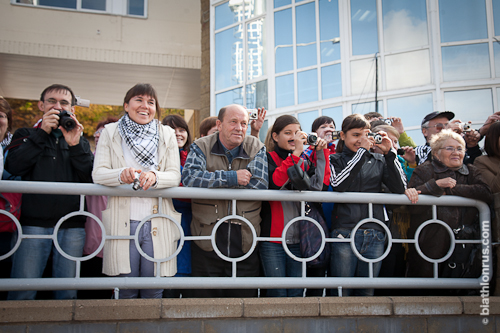 It was a complicated construction. The main building was several times rebuilt, then came the turn of the sports school building. The bitumen of the track was laid twice and they have to dig the earth almost every year to lay telecommunications. The sports complex named "Biathlon" has become sort of a world biathlon laboratory. In 2006 it was the first ever venue in history to host Summer Roller-Ski Biathlon World Championships broadcast on TV. It hosted European Championships that turned it  from an inferior competition into a major sports event. And now we can say that Ufa has become a unique site where Summer National Championships open the new season with an inspection of the best of Russian biathlon on its way to winter season. 
Konstantin Boitsov for biathlonrus.com