Russian team's blog. Anastasia Zagoruiko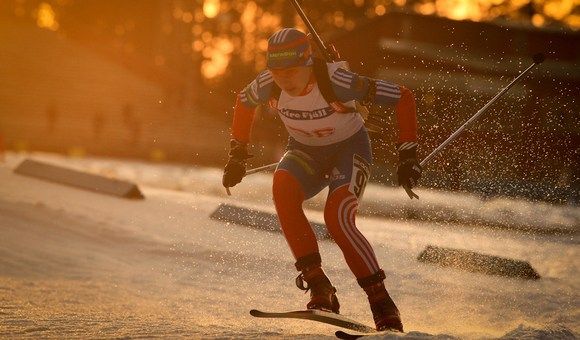 At the qualification starts in Ufa Anastasia Zagouiko fulfilled the criteria for the world championship in Ruhpolding. Zagoruiko missed once, but outstripped the closest competitor by 26 seconds. In the Russian team's blog Anastasia Zagoruiko talks about her best period in carrier, friendship with Olga Vilukhina, Wolfgang Pichler's expectations and experience at the world championship in Ruhpolding.
«Dear friends!
The beginning of the year 2012 is so far the most successful period in my carrier. At the European championship in Osrblie I won three medals: Gold, Siver and Bronze. After that I debuted at the world cup in Kontiolahti as a national team's member. I think I had a good performance in Finland. I am glad that I became less nervous and was not nervous during the races.
Not everything was well in the beginning of the season. I was sick during the final training camp. It was really hard for me, I did not have strength to run. Now I try to perceive everything in a positive way. I had enough strength for the sprint in Ufa.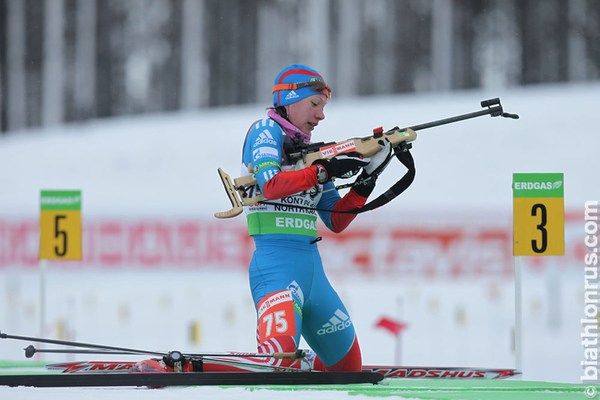 Before that trip to Kontiolahti I was a little bit afraid, but then I managed to calm down. I have never seen so many fans, especially so many Russian fans. When they shout and support you it really helps. When I watched biathlon world cups at home I thought it was hard to shoot at that noise level. But when you are at the shooting range you hear nothing. You just do your job. But when fans support at the track, it really helps.
The atmosphere in the team was great in Kontiolahti — I knew all the girls before that. That is why I had no issues in communication. We are friends with Olga Vilukhina, which is why I often visited her in her room. She supported me well, I am really thankful for that.
After the cup Wolfgang Pichler said that my performance was normal. When we were flying away Wolfgang came to me and said that they were waiting for me in one or two weeks in the team. I just laughed and said: «I just need to win.» Of course it was just a joke.
By the way, I have already competed at the world championship in Ruhpolding. But that was a junior championship in 2008 J I like Ruhpolding. We also had a training camp there this year. I have not seen the track after that, I do not know if there were any changes.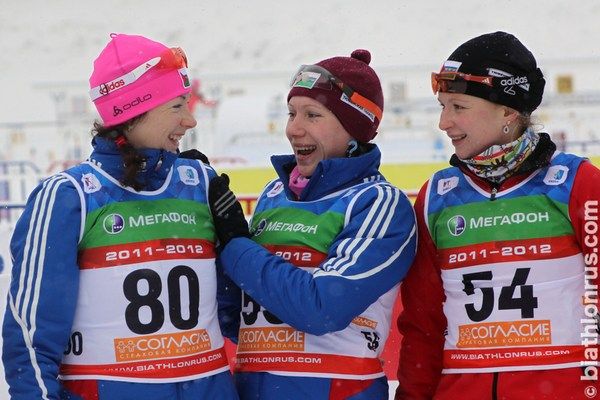 Journalists ask me if I let someone from the Tyumen's team to outstrip me at the finish if I lead the mass-start. I do not want to guess, I think I can help someone from Tyumen, and I am not sure about the other girls. I like mass-starts, individual races, and first leg of relay. But I do not like pursuits.
I try not to think about future — the coaches will tell me where to go and will go there. Now I am focused on the next race — mass-start in Ufa.
That is all I wanted to say. Thank you for your support!»