Beginning of everything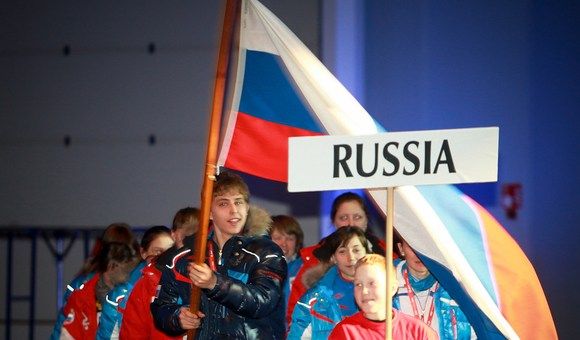 The biathlon world cup has just finished in Finnish Kontiolahti, but another major biathlon start is already knocking on the door. This time Kontiolahti will host the junior world championship. In its reportage Biathlonrus.com reveals the facts of the Russian team's training before the championship, talks about the team's composition and Russian success of the past year.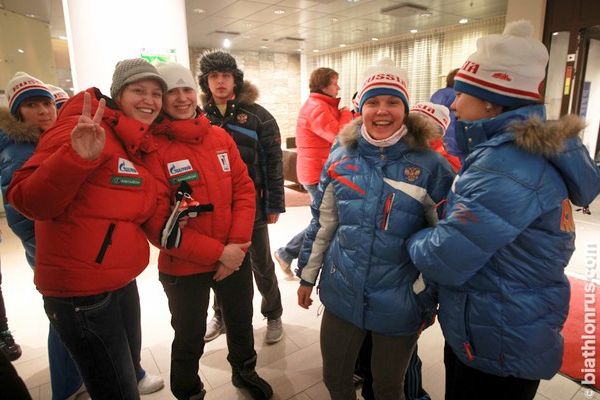 During the training period for the championship the Russian team were devided into two groups. First had a training camp in Finnish Vuokatti, as the track in Kontiolahti was used by the best biathletes of the world. The second part of the team had a training camp in Sochi under a supervision of Alexander Kasperovich.»We did it on purpose. We wanted to check the effect of Caucasian mountains,» explained the head coach of the national team Valery Polkhovsky.
The world cup in Kontiolahti was one of the coldest cup of this season. But the weather will be kinder to the younger biathletes. Forecasters currently predict that the temperature will not fall below minus 15.
Kontiolahti hosted junior world championships two times — in 1996 and in 2005. Anna Bulygina, Svetlana Sleptsova, Magdalena Neuner, Darya Domracheva, Emil Hegle Svendsen, Simon Fourcade and Victor Valisyev won medals in Finland seven years ago.This list suggests that this week Kontiolahti will witness the fight of the future top-biathletes. Junior world championship is the beginning of everything.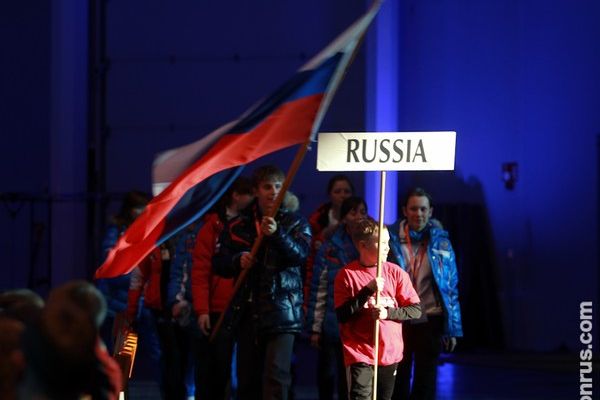 Russian team
Junior women: Olga Galich, Elena Badanina, Margarita Filippova, Elena Ankudinova, Viktoria Perminova
Junior men: Alexander Loginov, Maxim Tsvetkov, Alexander Pechyonkin, Eduard Mustafin, Ilya Popov
Youth women: Eakterina Muraleeva, Anna Kostromkina, Nadezhda Morozova, Evgenia Pavlova, Anastasia Pashkova
Youth men: Alexander Nazarov, Alexander Dedyukhin, Petr Hokhlov, Alexander Starodubets, Evgeny Idinov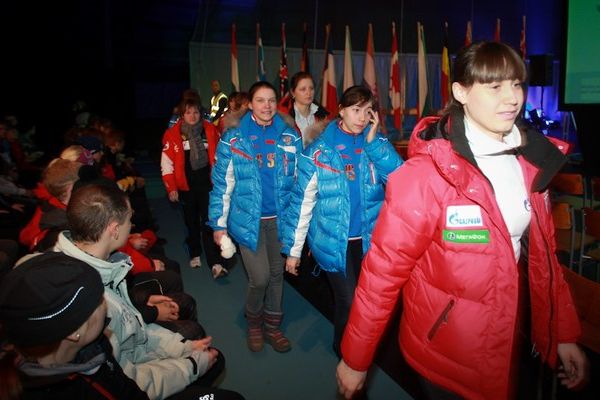 Russian team has five prize-winners of the championship 2011 in Chezh Nove Mesto — Elena Badanina, Olga Galich, Maxim Tsvetkov, Alexander Loginov and Alexander Pechyonkin. Last year Elena Badanina competed among youth women, and Maxim Tsvetkov and Alexander Loginov — amon youth men. This year they grew to the elder category.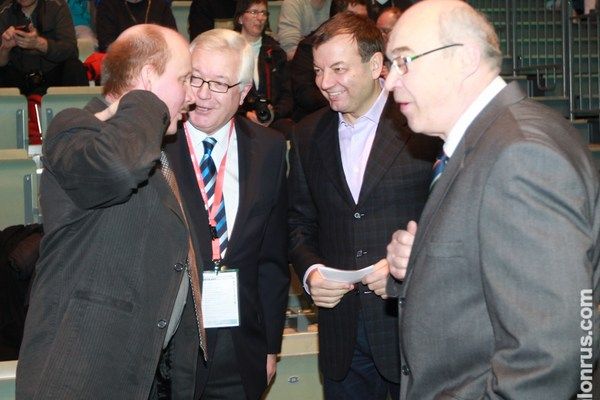 The championship of 2011 was memorable by triumphal performance of the Russian team. Our sportmen took first overal place, winning 17 medals (7 Gold, 5 Silver and 5 Bronze). German team finished second with 9 medals (3, 3, 3). Just like one year ago the International Biathlon Union is represented by its vice-president Sergey Kushchenko.
Junior world championship. Nove Mesto (Czech Republik). 2011
Youth women
1 place — Ekaterina Zubova (sprint)
3 place — Elena Badanina (sprint)
1 place — Ekaterina Zubova (pursuit)
3 place — Elena Badanina (pursuit)
2 place — Elena Badanina (individual race)
1 place — Elena Badanina, Viktoria Perminova, Ekaterina Zubova (relay)
Youth men
1 place — Maxim Tsvetkov (sprint)
3 place — Alexander Loginov (sprint)
1 place — Maxim Tsvetkov (pursuit)
3 place — Alexander Loginov (pursuit)
1 place — Alexander Loginov, Alexander Chernyshov, Maxim Tsvetkov (relay)
Junior women
2 place — Alexandra Alikina (sprint)
2 place — Alexandra Alikina (pursuit)
2 place — Olga Galich (individual race)
1 place — Alexandra Alikina, Svetlana Perminova, Olga Galich (relay)
Junior men
3 place — Nikolay Yakushov (individual race)
2 place — Nikolay Yakushov, Alexander Pechyonkin, Ivan Kryukov, Dmitry Dyuzhev (relay)