Working hard in Bansko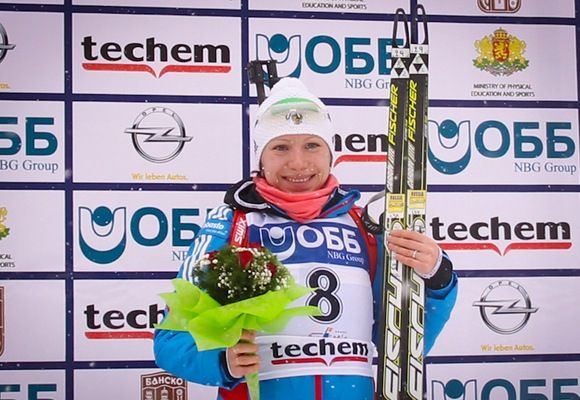 The main start of the season is behind, but biathlon is not over with it. The Russian team continues fighting for medals, this time at the European championship in Bansko. Two gold and two silver medals at the start, accurate Zagoruiko and potential of juniors are in the photo story of Biathlonrus.com from Bulgaria.
News of the races – Russian team won four medals in the first four races at the European championship
Anastasia Zagoruiko won Gold in the individual race among women, Alexander Loginov was the strongest among junior men. Junior Maxim Tsvetkov and Elena Ankudinova brought two silver medals to the team. Men have not won any medals yet. However, the situation should change already in the sprints. After the four races, Russia leads in the medal rating of the championship. France and Ukraine share second place – both countries have one gold medal.
Speed of the races – Alexander Loginov
In the junior race, Alexander won 1 minute in course time over his closest competitor Maxim Tsvetkov. Another Russian athlete – Timur Makhambetov had the third skiing time. Three Russian sportsmen in the top-3 of the speed rating – this is the level. Already in Holmenkollen Loginov and Tsvetkov will have their debut at the World cup. They both competed at the adult level only at the IBU cup.
Sniper of the races – Anastasia Zagoruiko
Nastya made no mistakes at all four shootings, and shot faster than her opponents. Alexander Loginov was faster than other junior sportsmen. He made his one mistake with the 20th shot.
Volatility of the races – weather in Bansko
The weather changes every day in Bansko. During the junior races, it was a bright sun, and 24 hours later, it started snowing and it became foggy. Bad weather did not prevent the fans of mountain skiing, snowboarding and biathlon from the trip to the mountains. The ski lift was full every day.
Fan of the race – Russian fan with Lithuanian flag
There are no biathlon competitions without Russian fans. The European championship is not an exception. There are more and more Russian at arena with every day.
Photo of the day – tired rabbit
The rabbit that is tired entertaining spectators decided to lie down directly on pedestal.