Alexander Kasperovich: "Youth team will participate in qualifying starts to the season"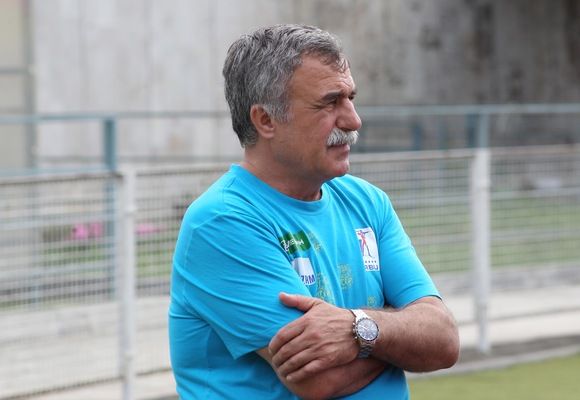 While the national teams start training in Pokljuka, Tchaikovsky and Otepaa, the youth and junior teams have finished their training camp in Sochi. The men's part of reserve team will have it next camp in Izhevsk, the women's part will go to Tchaikovsky. Head coach of reserve Alexander Kasperovich talks about the teams' compositions, new talents, young specialists and qualifying starts to the national team.
— Alexander, the training camps in Sochi and Kislovodsk are over. It is time to summarize the results.
— In our team, we have a very important task – to find sportsmen who will be able to show good results in future. The first thing we done: we took the youngest possible athletes to the team. Now we check sportsmen who have never trained with the youth team. There are certain indicators which we use while selecting sportsme. We conduct an in-depth medical examination. Sportsman should have absolute health. In addition to that we do biochemistry and functional diagnostics. The training loads will be high and we need athletes to be able to handle them. The work that has been done in Kislovodsk and Sochi will be continued in Izhevsk and Tchaikovsky.
The men's squad will train in Udmurtia from June 15 until July 2. The women's team will work in Perm region. At those training camps we need to work on shooting performance. Specialists will check rifles. We will start the next stage of functional training. According to our plan we will include rollers, and continue general physical training.
— Can you tell more about the youth women's team?
— In the youth women's team we have seven sportsmen: Larisa Kuznetsova, Anna Nikulina, Daria Virolainen, Anna Suraeva, Galina Nechkasova, Anna Shcherbinina, and Uliana Kaisheva.
— It is quite a bold move to invite young Uliana Kaisheva to the youth team.
— We have high hopes for Uliana. She is still in junior league, but she wants to continue working with Nikolay Savinov. In the youth team she will have a strong competition. The atmosphere is good in the team, the girls are ready to fight. These sportsmen should have a personal approach, as there is still difference between the more experienced Larisa Kuznetsova and junior Uliana Kaisheva.
— It was a surprise to see absence of several biathlets in the team. Olga Galich is busy with her child, but what about others?
— There are several biathletes who could be in the youth team, but due to different reasons they train in their regions. We wanted Anastasia Kalina, Anastasia Pashkova, Kristina Smirnova, Alexandra Alikina to join the team.
— Why does Andrey Padin work with the girls? He used to train the men's team.
— His task is to improve functional conditions. I am satisfied with his work in this group. Of course, the girls were afraid of new methods at start, but everything is fine now. I think that we will invite one more coach for functional training.
— Who will train with the team in Tchaikovsky?
— Svetlana Perminova and two junior girls – Anastasia Tolmacheva and Svetlana Lunina — will be invited to join the team. We will name eight final names after the training camp in Tchaikovsky.
Tamara Voronina will join the junior team in Tchaikovsky. Ilgiz Samigullin, Evgeny Pankov and young specialist Pavel Maximov will train the girls.
— What about the men's team?
— Out men's team is very strong in this age group. Timofey Lapshin has a very strong motivation: he wants to compete with sportsmen of the main team and run at the highest level. If he believes in our methods, we will see the results soon. I have already worked with Maxim Burtasov, Dmitry Dyuzhev, Sergey Korastylev. They are all from Krasnoyarks, and the coaching team there is very strong– they have a strong leader Valery Medvedstev, a former sportsman of the highest class.
This is the third year of preparation to the national team for Timur Makhambetov and Alexander Chernyshov, they progress steadily. This year they have different tasks. Peter Pashchenko also trained in Kislovodsk with the team, and then he went back home to pass exams. He will join us in Izhevsk. It is a pleasure to work with sportsmen like Pashchenko, he has a wonderful personal coach Vladimir Bragin. Pashchenko and Anton Babikov look great in summer, we will do our best to make sure they show good performance in winter as well. Last season Babikov had a noticeable progress.
Arkady Menshikov and Alexander Volkov will also train with the team in Izhevsk. Altogether we will have nine sportsmen at the training camp.
— There are mostly new sportsmen in the junior team. Will it be hard this season?
— Yes, this year will be difficult for the junior team. We had a change of generations – the team's leaders are in the elder age group now. Bu we hope, that sportsmen who trained with Loginov, Chernyshov and Makhambetov will pick up the baton. We have hopes for Eduard Latypov, Ivan Galushkin, Yuriy Shopin, a big group from Izhevsk, and other sportsmen.
— Former biathlete Alexey Trusov retired this season and has already joined the coaching staff of the reserve team. Could you assess the first weeks of his work?
— We try to invite younger coaches to work with the team. I think that management of the RBU and Sports ministry support such decisions. Alexey Trusov had good results, at some point he lacked minor things to get to a higher level. His task in the team is to work on functional conditions of sportsmen, work as sparring partner, share his experience. In Kislovodsk, Trusov worked a lot with Alexander Loginov – the sportsman had a positive feedback on that work. Alexey also works a lot with junior team.
— What are the chances of your sportsmen to be in the main team already this season? Will they participate in trials?
— We talked about it. Late autumn we plan to participate in trials with the national team. We will also compare results of summer training at the Russian championships. We will definitely miss the summer world championships though, as it takes place in July, and it does not fit into our training plans. There are not so many sportsmen, who will get the chance to start at the trials: three-four athletes from the men's group, and two-three biathletes from the women's group. We work on individual training plans for these sportsmen.