Zeroing: Russian Summer Biathlon Championship 2015 Gets Under Way in Chaikovskiy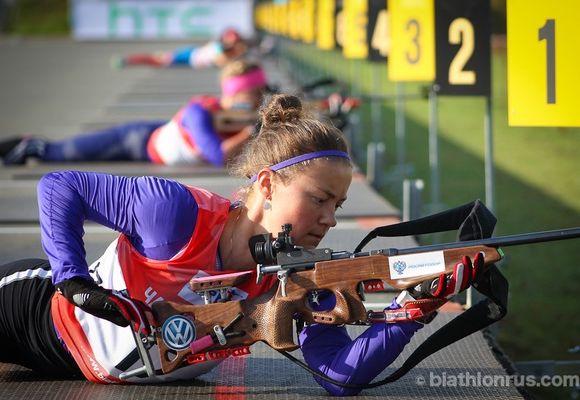 Chaikovskiy, which one can easily name as the Russian capital of summer biathlon, will hold the national championship 2015 from September 24 to September 27.
Russian summer biathlon championship 2015 will include three races: men's and women's sprint-cross, individual race and relay.
There are no races on September 25, but there will be quite a few things to do for the coaches and biathlon experts. The Coach Council with several important issues on the agenda will be held.
Russian summer biathlon championship 2015 is about to become one of the most interesting throughout it's history. The reason lies behind the starting lists, which will include the most titled Russian athletes.
Among the participants you will find Olympic champions Anton Shipulin, Alexey Volkov, Dmitry Malyshko and Svetlana Sleptsova, Olympic games runners-up Ivan Cherezov, Evgeny Garanichev, Olga Vilukhina and Ekaterina Shumilova, world champion 2015 Ekaterina Yurlova and World Cup race winner Maksim Tsvetkov and the World Cup medallist Daria Virolainen.
Summer biathlon championship is often a start where the underdogs can easily win. Sometimes national team leasers come to the Summer championship after hard training camps and pursue their own aims, which can differ from the one of being on the first place at the podium.
Nevertheless, it is always great to win, despite what race are you starting. But you should always be careful when you evaluate the results of the summer biathlon championship.
Last years winner of both men's sprint-cross and individual race was Anton Babikov. Anna Nikulina won the women's sprint-cross and Anna Scherbinina was first in the individual race. No one coul get close to Tyumenskaya oblast in both relays.
If you cant visit Chaikovskiy in the next three days, you can follow the races live by clicking the link. Live stream is possible thanks to Permskiy region Biathlon federation.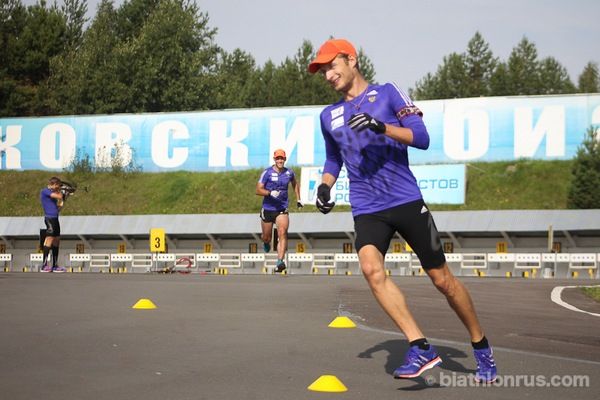 Race Schedule:
September 24
08:50 MSK — Sprint-Cross, women, 4,5 km: http://www.youtube.com/watch?v=dAlNYe2OLv0
11:50 MSK — Sprint-Cross, men,, 6 km: http://www.youtube.com/watch?v=drUdnCGgF6g
September 26
08:50 MSK — Individual race, women, 15 km: http://www.youtube.com/watch?v=HxTALjQCijM
11:50 MSK — Individual race, men 20 km: http://www.youtube.com/watch?v=hT0mip7uCr4
September 27
08:35 MSK — Relay, women, 4×6 km: http://www.youtube.com/watch?v=dyizAT4tfZ8
11:05 MSK — Relay, men, 4×7,5 km: http://www.youtube.com/watch?v=n5gYoN-rrks