Martin Fourcade won the individual race in Ruhpolding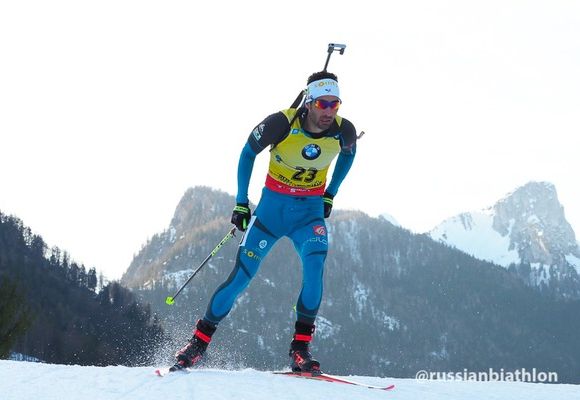 The fifth stage of the biathlon world Cup in Ruhpolding was begun by men's individual competition. The victory was won by Martin Fourcade who had one penalty on last shooting.
The best Russian sportsman was Alexey Volkov. With one penalty he took 27th place.
IBU World Cup, Ruhpolding
Individual race, men
1. Martin Fourcade (France) — 44:27.9 (1)
2. Ondrej Moravec (Czech Republic) +1:01.0 (0)
3. Johannes Thingnes Boe (Norway) +1:06.3 (1)
27. Alexey Volkov +3:56.8 (1)
43. Evgeniy Garanichev +4:45.7 (3)
45. Matvey Eliseev +4:46.3 (2)
54. Anton Shipulin +5:09.1 (4)
73. Alexander Loginov +6:07.7 (5)
97. Yury Shopin +9:44.2 (7)