Nikita Porshnev took the 5th place in the pursuit in Nove Mesto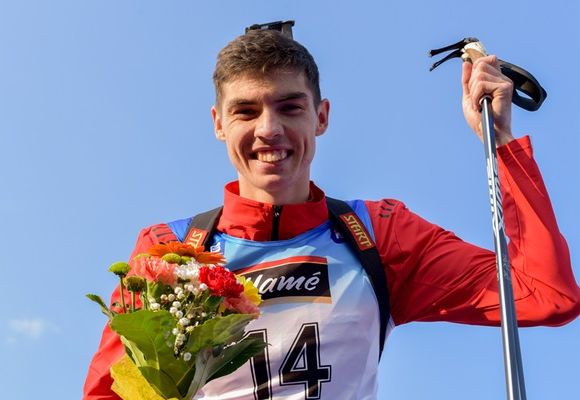 Summer Biathlon World Championships has finished in Nove Mesto. The last race was pursuit among men, in which Nikita Porshnev became the best from team Russia.
Ondrej Moravec won the race, added the gold medal to two silver medals of this Championships in mixed relay and sprint. Another czech athlete Michal Krcmar finished 2nd and ukrainian Artem Pryma took the 3rd place.
There were two russian athletes in top 10 of this pursuit: Nikita Porshnev on the 5th place and Maksim Burtasov on the 8th place.
Summer Biathlon World Championships, Nove Mesto
Pursuit, men
1. Ondrej Moravec (Czech Republic) — 33:52.9 (1)
2. Michal Krcmar (Czech Republic) +33.7 (2)
3. Artem Pryma (Ukraine) +43.0 (2)
5. Nikita Porshnev +56.3 (2)
8. Maksim Burtasov +1:19.8 (4)
23. Petr Pashchenko +2:50.9 (4)
27. Aleksandr Babchin +3:47.2 (4)
31. Yury Shopin +4:27.8 (9)