Anton Shipulin: "At the Champions race I want to be in one team with Anastasia"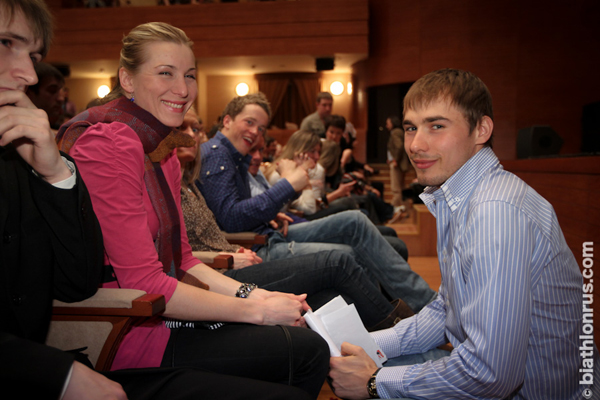 Anton Shipulin says he is looking forward to the Champions race 2012, which will take place on April 7th in Luzhniki, Moscow. Anton wants to gain revenge for the last year's race, where he competed together with his sister Anastasia Kuzmina:
"Champions race is not just a race, but a great festival for sportsmen, who are finishing their season. Everything hard is already behind us, and vacations are ahead.
After the last year's race I can conclude that everyone is happy to participate in the Champions race. It is not really a competition but a festival, where we can have fun and enjoy ourselves. I think that this energy passes to all the fans who watch us. This is just great! All sportsmen and the organizing committee understand why we are having this race.
If course I want to be in one team with my sister and to gain revenge for the last year. I will do everything to run with Nastya and show a good result."